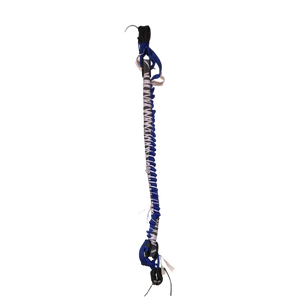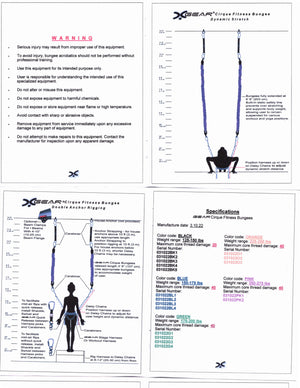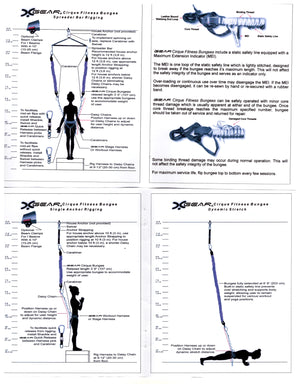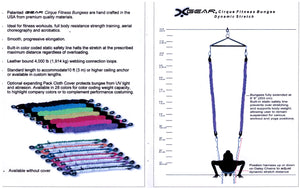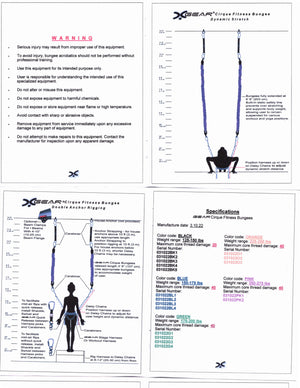 Cirque Bungee w/ Nylon Safety
GEAR Cirque Fitness Bungees are live-load safety rated and include a built-in static safety line that halts the elongation at a precise point regardless of overloading or even bungee failure, ensuring the user won't incur a floor collision injury. The static safety line also supports the bodyweight of the user suspended off the floor.
The 4,000 lb (1,814 kg) static safety line and end connection loops are color-coded for visual ID of the weight range available for any weight range in 25 lb (11 kg ) increments - example: 125-150 lbs (57-68 kg) etc.